Alexander Ciarlillo
Full Stack Developer
Specializing In The Development & Deployment Of
WordPress Themes & Plugins
Laravel Applications
REST APIs & SPAs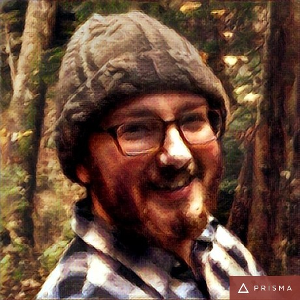 I'm Alex Ciarlillo and I have a passion for all things computing - from the Linux kernel to the latest JS frameworks and everything in between. I graduated in 2008 with a Bachelor's degree in Computer Science from Ohio University. Since then I have been working for the Ohio University Library developing WordPress based web sites and Laravel web applications for patrons and library staff.
My hobbies include kayak fishing, PC gaming and home automation projects.
Here are some personal projects in various states of completeness. Documentation may be lacking in some cases. These projects are where I tinker and try out new ideas. This is just a few of my projects, please see my Github for a more complete picture.

MFL League Site
A site for integrating with MFL fantasy league sites to fetch team standings. Uses a custom auth provider to log user's in via the MFL API.
Summary
Full stack developer with 8+ years of experience in a diverse academic environment, serving a wide variety of users. Excellent written and verbal communication. Have a Bachelor's Degree in Computer Science.
Experience
Ohio University Libraries - Analyst/Web Developer
June 2008 - September 2017
Primary responsibilities include the development and maintenance of various websites to support the libraries' online presence. Sites were primarily developed in WordPress or Laravel in a LAMP environment.

Developed WordPress plugins and themes to add unique features and consume vendor APIs across various sites.
Developed staff-facing intranet sites to improve customer support workflows.
Managed packages and Apache configurations across multiple RHEL5/6 servers.
Developed custom deployment processes using Ansible and Composer.

Secondary responsibilities focused on integrating and troubleshooting various vendor applications and systems that are crucial to the operation of an academic library.

Integration of vendor products with existing campus-wide SSO technologies.
Management of a web proxy for student and faculty access to IP restricted materials.
Ohio University — Student IT Analyst
September 2006 - June 2008
Developed Ruby scripts to retrieve reports from Blackboard Transaction and MICROS Point of Sale systems.
Enhanced and maintained scripts for processing and transferring client data to vendors via FTP and SSH.
Education
Ohio University — Athens, OH — B.S., Computer Science
September 2004 - June 2008
Primary Coursework:
Software Design & Engineering
Operating Systems & Architecture
Parallel Computing
Java GUI Development
Functional Programming
Relational Database Systems
Skills
Front End
JavaScript
HTML5
SCSS/LESS
Webpack
Gulp
Back End
PHP

WordPress
Laravel
Composer

Node & NPM
SQL
Apache
NGINX
Miscellaneous
Ansible
Vagrant
Linux CLI
Version Control
Shibboleth SSO